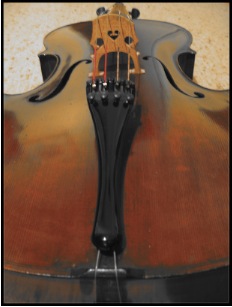 'Cello Lessons in Threes
First
comes Classical technique and repertoire. Classical technique elicits the true sound of the 'cello and the repertoire allows for advancing in a multitude of musical genres and styles.


Second
we explore the Contemporary or Modern technique. This technique explores any style and type of music and encourages a "learning by ear and writing".


Thirdly
we bring it together with Improvisation. Improvisation uses our knowledge of technique, repertoire and theory with what our hearts and souls want to say and allow the 'cello to be our voice. The only rule with improvisation is to say 'yes'.

I currently teach on Bainbridge Island, Washington. Please contact me to schedule sessions. The first session is free.